Our Approach
As you may be aware, St. Thomas More – like many schools – is adopting a 'mastery' approach to teaching mathematics. Teaching mathematics for Mastery is an approach based on academic research and is evidenced as being highly effective. Our pupils are taught to think mathematically and to deeply understand concepts instead of just following a procedure.
Whole School Experiences
The Half-Pint Kid!
In November (2018), St. Thomas More was visited again by the Quantum Theatre Company for their new mathematics play – The Half-Pint Kid!
When the Hicksburg bank is robbed there's only one person smart enough to find the missing cash—the Half Pint Kid. Join him as he sets out on a trail of mathematical clues and skulduggery. Help him as he fights The Tumbleweed Gang and find out who's really behind the missing money.
Each Key Stage had it's own version of the performance to meet the different curriculum needs, but all included classic one liners like:
"To most people in this town, calculation is to do with cows!" and "I'm the fastest calculator in the west!"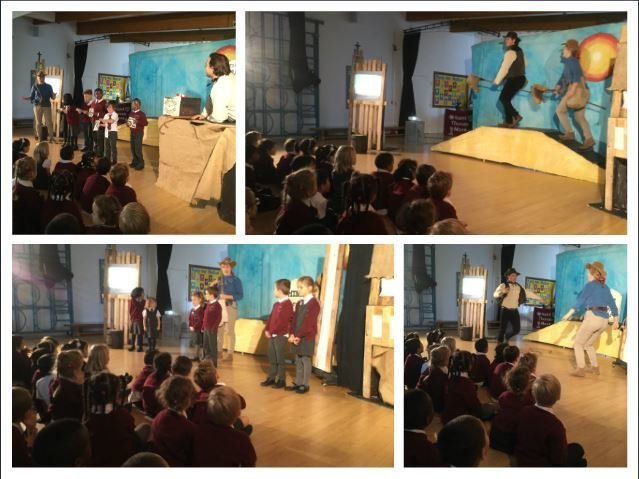 Thank you for all your voluntary contributions that allowed the performances to go ahead, the children really enjoyed it.

Workshop for Parents (Summer 2018)
We used this year's meeting with parents to explore the teaching and learning power behind variation theory in our Maths No Problem textbooks and workbooks. Click here to view the presentation.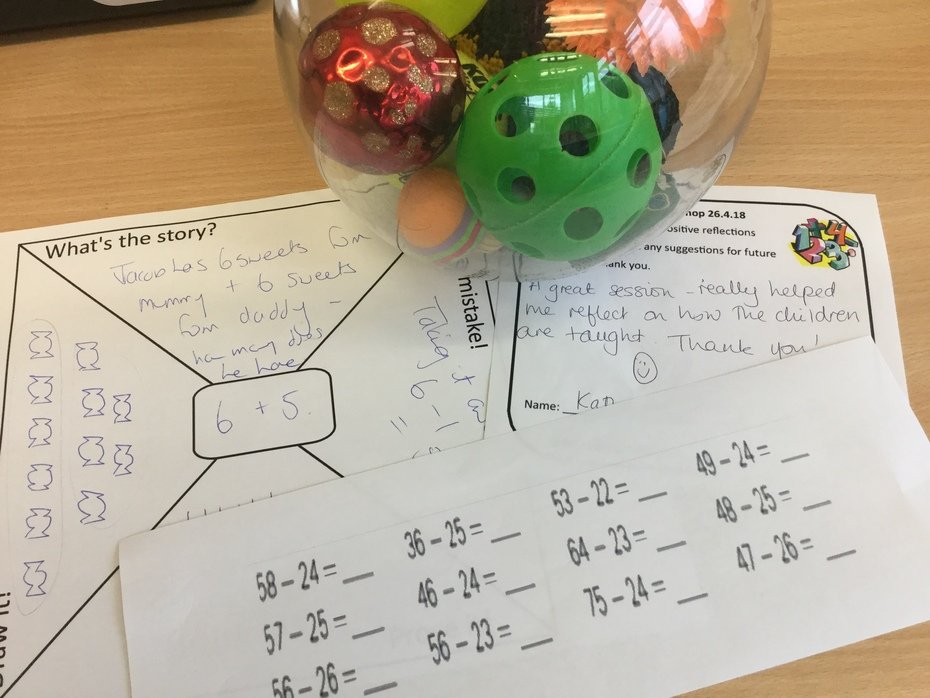 Thank you to all who attended. We really appreciate your support and positive comments.

Mathematics Focus Day (Summer 2018)
At the beginning of the summer term, we hosted PGCE students from the University of Leicester to support their understanding of Teaching for Mastery in mathematics.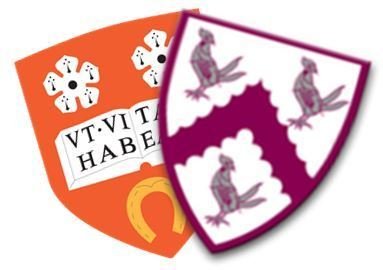 The students watched lessons and had time to discuss our approach to teaching mathematics. They seemed to really enjoy the experience.

Parental Open Evening (Summer 2017)
Our Teaching for Mastery approach was explained in more detail during our open evening event at the end of the last academic year. Click here to view the presentation.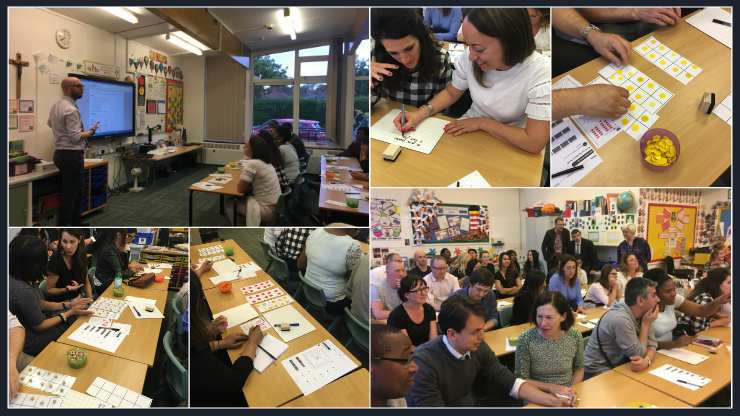 After the presentation, parents had the opportunity to join a 'mock' Key Stage 1 or Key Stage 2 lesson and join a Question and Answer session. Thank you to all who attended. The evening was a great success!

Textbooks
One way in which we are implementing a Teaching for Mastery approach is by using high quality textbooks to support our lesson planning. These textbooks offer a coherent progression of mathematics for the whole school, breaking concepts down into small, manageable steps and providing images and representations that highlight mathematical structures. Although there are a few such resources available, we have chosen to follow the Maths No Problem textbook scheme in Years 1-4 which offers two textbooks (A & B) for each academic year.
We have agreed that each teacher will post on their website a termly topic planner outlining which textbook chapters they aim to teach. We will also provide you – either through the website or using a class information poster – which chapter we are currently teaching so you are well informed. You may wish to go over pre-taught chapters with your child to consolidate their understanding. However, we would ask that you do not accelerate any learning beyond what we are currently teaching. For those children that have rapidly grasped a concept, it is our job to deepen their understanding – we do not promote working with 'harder' or 'larger' numbers.
Whole School Experiences
Shape, Space and Desperate Measures!
In June (2017), St. Thomas More was visited by the Quantum Theatre Company. They performed a 'Star Wars' themed play to support children's understanding of shape and measurement.
.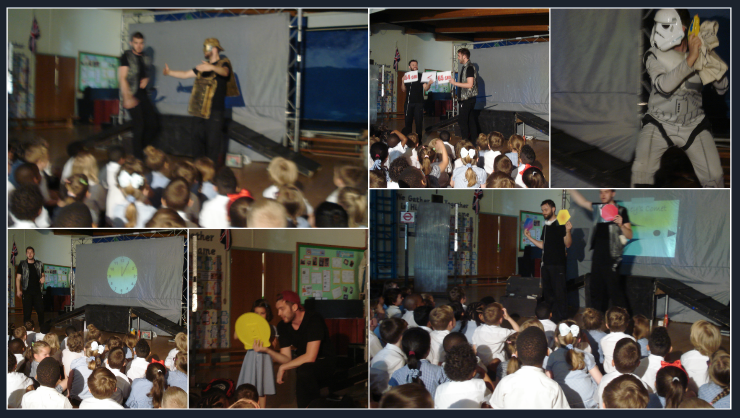 They staged three separate performances: one for Reception and Key Stage 1, one for Lower Key Stage 2 and one for Upper Key Stage 2 to meet the different curriculum needs of our children. From all the squealing and laughter coming from the hall, the children seemed to enjoy it! Thank you for all your voluntary contributions that allowed the performances to go ahead.

Corpus Christi Catholic Academy Trust
The Great Murder Mystery!
In March (2017) each trust school selected five Year 5 children to participate in a mathematics enrichment experience held at Bishop Ellis Primary School organised by our mathematics coordinators. Working together with pupils from different schools, the children had to reason and problem solve to find out who was the murderer!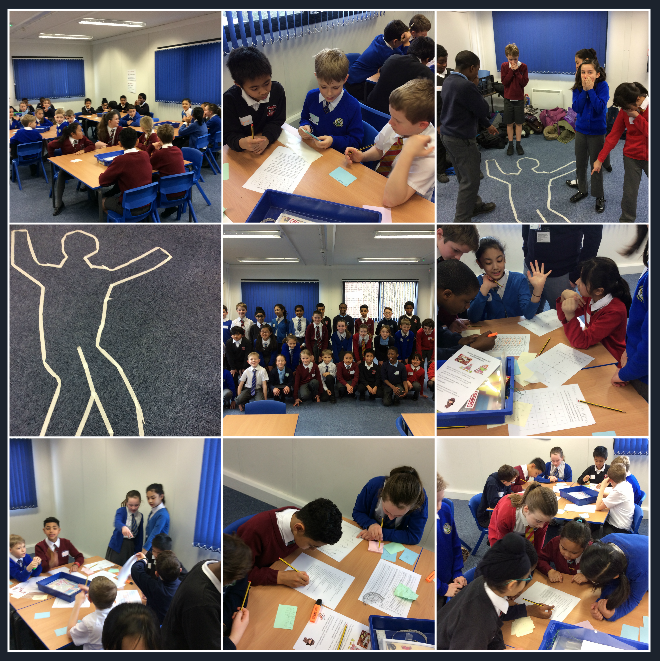 Although they found some of the clues difficult to solve, the children enjoyed the challenge and had a great time. They loved meeting each other and working together.
How We Mark Mathematics
Taken from our Marking Policy:
"Children, where possible should be marking their work and recognising their successes and errors.
Errors can be talked through as a class and changed by the children. Only if there are multiple errors or the child cannot see where they have made the mistake do we need 'intervene.'
Our children should come to celebrate errors because they lead to learning and know that if they have a conceptual misunderstanding the teacher will support them with it in the 'intervention.'"
Maths No Problem
To help you understand the methods used in Maths No Problem, we have also embedded some video clips for you to view.
Subtraction
Mental Calculations
Long Division
Bar model 1
Bar Model 2